Image processing software
IPSDK, Optimized Software Solution for 2D/3D image processing and analysis.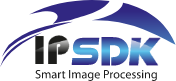 Available in Python and C++, IPSDK offers a complete range of image processing to process your datasets.
IPSDK's parallelised functions allow you to accelerate significantly your applications' speed.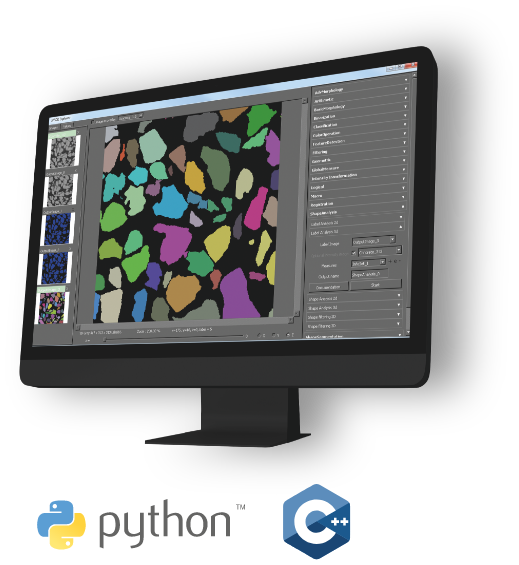 Image processing for
MATERIAL SCIENCES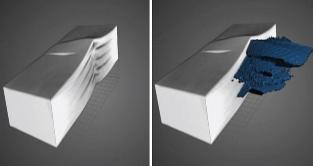 Image processing for
GEOSCIENCES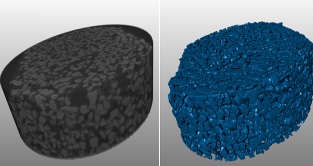 Image processing in
FOOD SCIENCES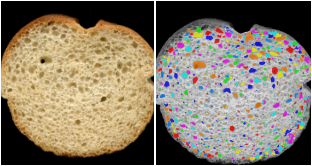 Image processing for
LIFE SCIENCES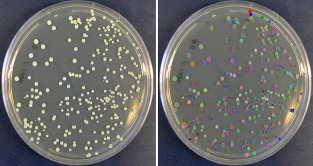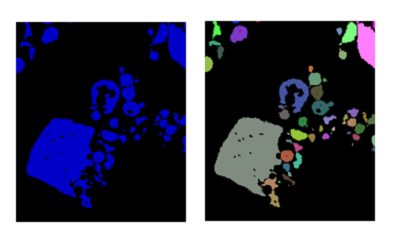 This article describes an innovative algorithm based on adaptive watershed to separate efficiently objects in 2D or 3D images.
read more
« Fully satisfied to have integrated IPSDK in our 2D and 3D electron imaging processes: optimized library, very fast in execution, scalable, applicable to large data sets. Beyond the tool, the Reactiv'IP team is attentive to our problematics […] » Read more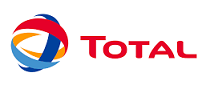 « We are user of the IPSDK software and Reactiv'IP proposed to give a workshop un ESRF user meeting on 3D image processing using IPSDK. It is very interesting and relevant to integrate IPSDK in the agenda of this Symposium as IPSDK is python […] » Read more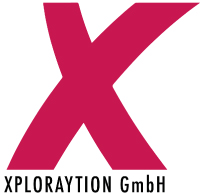 « Thanks to the high performance of IPSDK, we can now measure new parameters on our very large synchrotron imaging datasets that would have been unimaginable with the other existing solutions. »
« Reactiv'IP's team is very nice, and justifies well its name: very reactive, with an efficient technical support, which always answered quickly to our requests to propose us advanced solutions to the complex image processing problems we achieve with IPSDK. »