Dermatological red patches quantification
For the needs of a clinical study, Reactiv'IP developped a graphical solution based on the IPSDK library to quantify red patches on human skin.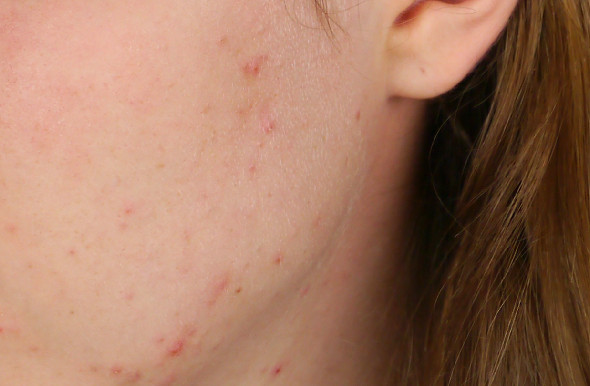 Zoom on a part of the image to process with the result of the detection
Thanks to this application, dermatologists can observe the pathology evolution along time in order to evaluate the efficacy of a medicine.
This system allows to quickly measure the effect of the treatment on a large number of patients.
The doctor first draws the face and mouth contours to determine the area to analyze.
After the detection, the application may miss some patches if their color is too close to the skin color, or on the contraty detect red skin areae without being pathological patches. For this reason, it is possible to draw or remove zones to analyze.

Several measures are calculated, such as the mean intensity of patches or the ratio between the total infected area and the face area.
Once the measure calculated, a popup summarizes the results and it is possible to merge them to previous analysis and save them into a CSV file.